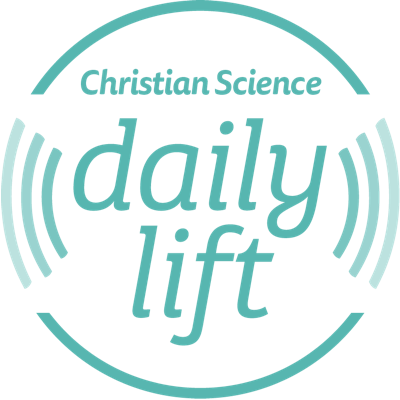 July 25, 2018
Your sleep can be sweet
Susan Collins, CSB, from New York, New York, USA.
---
Also published on ChristianScienceMonitor.com:
Insomnia healed
Today's contributor found lasting freedom from chronic sleeplessness when she took a spiritual approach of seeking "the peace of God, which passes all understanding."
By Susan S. Collins
Many people face chronic sleeplessness, accompanied by a desire for daily, peace-filled rest. The sleep industry is enormous: sleep masks, white noise and other machines, activity trackers, biofeedback sleep hats, prescription and over-the-counter remedies – not to mention various food combinations, videos, and reading suggestions all claiming to help us rest.
But I've found the most effective approach to be a radically different one – a spiritual one. For years I struggled with insomnia. At one point I calculated that I needed to go to bed 1-1/2 to 2 hours prior to when I actually wanted to fall asleep. At times I took medication, too. But none of this resolved the problem.
Then, just before commencing graduate school, I found Christian Science – the Science of the divine Mind. Through what I was learning, I saw quite quickly how our thinking impacts our experience, for better or worse. I began to see how turning our thought to God, the intelligent, always present divine consciousness, or Mind, enables us to hear the ideas He sends each of us, which bring inspiration and healing.
I wasn't too far along in this line of reasoning when I decided to call a Christian Science practitioner one evening to help me with the insomnia. Practitioners devote themselves to praying for healing when people request it, understanding and trusting always that divine Mind meets every genuine need. I don't remember everything the practitioner said that evening, but I definitely felt assured that I was deeply cherished and cared for by our Maker, God, divine Love, and that there was a solution.
One idea the practitioner shared was this verse from the Bible: "When thou liest down, thou shalt not be afraid: yea, thou shalt lie down, and thy sleep shall be sweet" (Proverbs 3:24). What a blessed assurance! I didn't have to be afraid when I lay down to rest peacefully. I didn't need to get caught up in the anxiety-filled, angst-packed thoughts that had been keeping me awake. Because God, Mind, is Love, He communicates only good thoughts – intelligent, sweet ones. Another Bible passage assures us, "And the peace of God, which passes all understanding, shall keep your hearts and minds through Christ Jesus" (Philippians 4:7, Jubilee Bible 2000). When we are receptive to God's thoughts, we come to see that our being is filled with good.
And because we are made in God's image (see Genesis 1:26, 27), His beloved spiritual sons and daughters, we are innately able to discern which thoughts are from our divine Father-Mother and which are not. Thoughts that produce fear, hurt, disappointment, or anger are not from God. No need to commune with them! God's thoughts, on the other hand, bring peace, calm, insight, and love. These are wonderfully acceptable and healing.
That night, after I spoke with the practitioner and took these ideas to heart, I was filled with awesome hope and gratitude, and I was permanently healed of insomnia. To me, this was proof that a sincere desire to know God does bring practical, healing answers to the challenges we face in day-to-day living. Our Maker cherishes each of His children and has made us all able to hear Him, understand Him, and obey Him.
You too can have a peaceful and normal repose as you listen for our heavenly Father-Mother's tender, wise ministrations.